After many years of being hassled and questioned about "when, when, when…" it is with great pleasure that I announce: Kim and I are having a baby!! Thank you, thank you, we appreciate all your well wishes. We are very excited.
Here is the first picture of our little "bean." It was taken Feb. 21 at 8 weeks 6 days.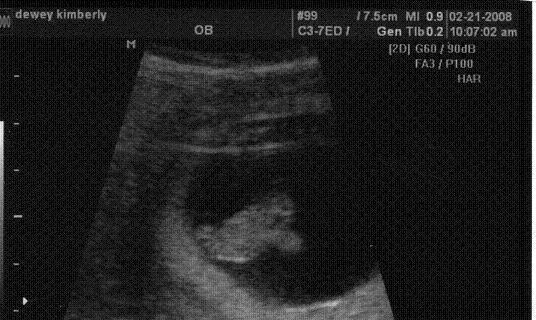 The baby is due in late September and Kim has informed me that it will be a girl. If you are wondering how we could know at this early stage, Kim consulted the highly scientific "Chinese Lunar Calendar Gender Prediction" chart. She has it on good authority that this method is always correct (I have my secret doubts about that, but play along just for fun).