Every year for Easter I can expect a good number of Reese's peanut butter eggs in my basket. Kim knows I love me some holiday Reese's treats — they have the perfect chocolate-to-peanut butter ratio — and I can't go any major holiday without getting my Reese's fix. This year however, Kim found a recipe for home-made peanut butter eggs and she and Raine spent a whole afternoon making a special batch for me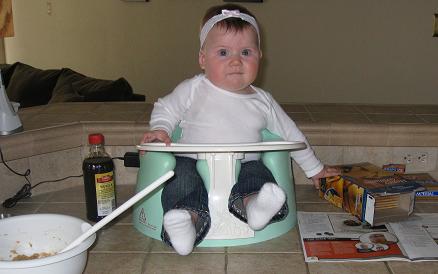 Kim tried to hide them in the back of the fridge so she could surprise me with them on Easter, but apparently I was a little too snoopy and found them while trying to figure out what to make for dinner. Obviously I couldn't wait until Easter for them, so I had some that night. I had high expectations, but I was blown away. These things are quite possibly the best confection ever made. Every single day it is an exercise in self-control to not just devour all the rest of them. It's a good thing they are a pain in the butt to make, otherwise my waistline would be in some serious trouble.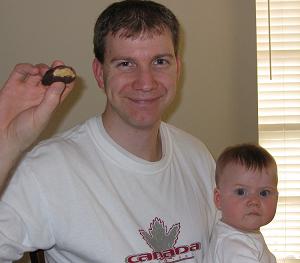 Mmmmm… Maybe I'll go have another one right now.