Preparing the garden for planting.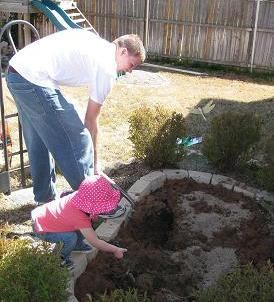 Staining, finishing, and assembling my new dresser.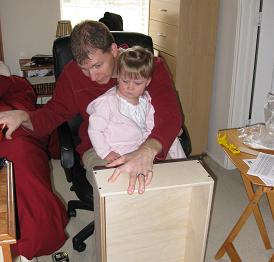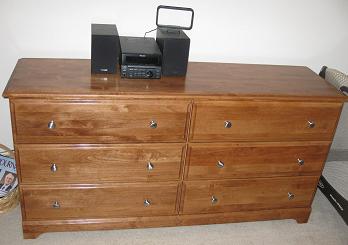 Making Raine's playhouse safer and more accessible by doubling the number of steps leading up to it and adding rails along the front.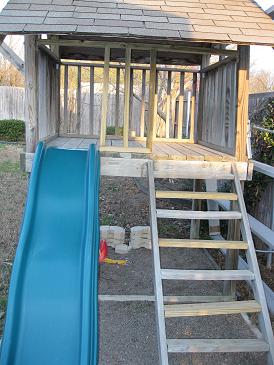 Making the swing set more functional by getting rid of the old tire horse and adding another set of swing hooks. Now we can either hang a second swing or I can hang my hammock.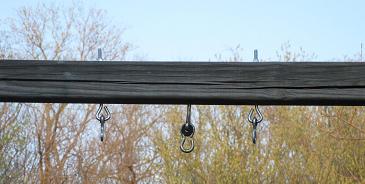 Re-finishing our deck. We have wanted to do this for a couple of years now. Since the snow has taken down the cover for us, we decided that it was the perfect time to paint before we put it back up.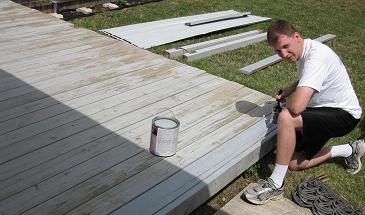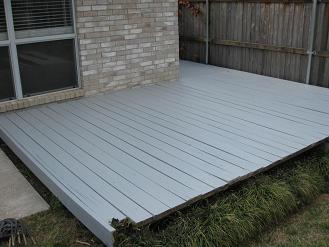 And these are just the projects that he has been doing on top of everything he normally does — making our yard look fabulous, playing with Raine, doing the dishes, and bringing home the bacon just to name a few.