Kim has been wanting new carpet in our house pretty much since we moved in. Well, we finally got it! One of the reasons we waited so long was because we knew how much of a pain it would be to have to move everything out of the way. As it turns out, it wasn't as bad as we thought.
First we had to move everything out of the closets and all the small furniture into the dining room.
Then I crammed the couches in there for good measure, to make sure nobody could get into the room even if they wanted to.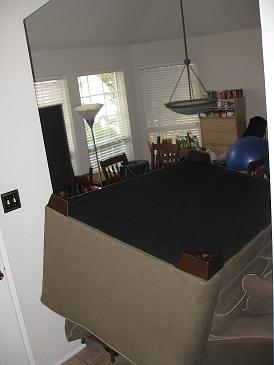 Next the carpet guys came and ripped out all the old carpet and started installing the new stuff.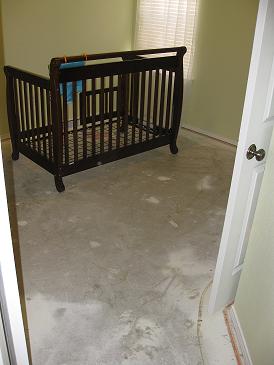 Raine enjoyed playing on the rolls of carpet pad while the guys worked.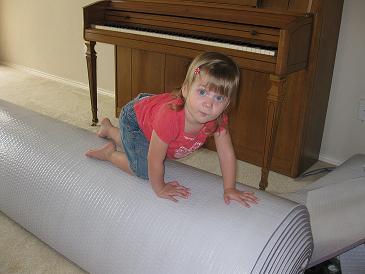 We didn't really have a place for Raine to take a nap since the house was loud and torn apart, so after they finished the carpet in our room, we stuck her in the corner of our closet to sleep!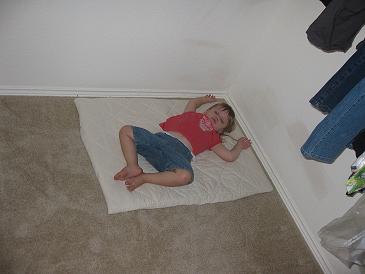 It wasn't until I started writing this post that I realized we didn't take any pictures of the new carpet before we put everything back together. You can see the new stuff in this last picture, but to be honest the new carpet looks a lot like the old stuff. It's just nicer and not worn out, which doesn't come across very well in pictures. What you definitely can't see in the pictures, is how comfy the new carpet pad is to walk on. Sooo nice!