Look what DJ made for my birthday . . . with an encore performance for valentine's day.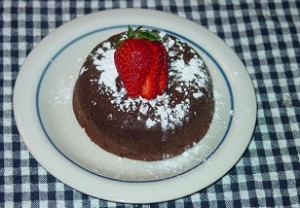 Yep, that is molten chocolate cake (aka chocolate lava cake) — made from scratch. And yes, it tasted every bit as good as it looks.
My contribution to our valentine's dinner was a pair of pan pizzas. My cousin Tara gave me this recipe and it is hands-down the best pizza crust recipe that this carboholic has ever tasted.