The last two weeks we have had some pretty violent thunderstorms in our area; they caused a lot of damage. Several houses in our neighborhood either lost shingles or had their fence or a tree blown down. We thought we were victims of the storm as well when we saw this in our back yard.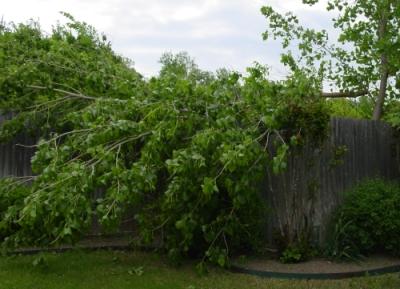 We pulled the trees off the fence, into our yard, so I could cut them up for camping firewood.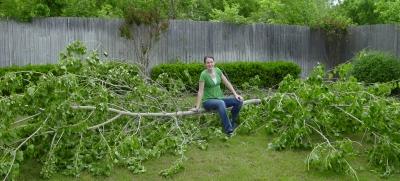 Then, I climbed over the fence to see what exactly had happened and to inspect the damage.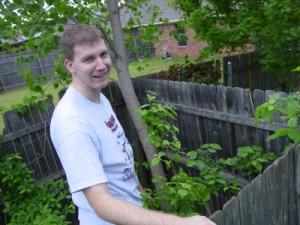 I was expecting to see splintered tree trunks from the tornado strength winds; I couldn't believe it when I saw this . . .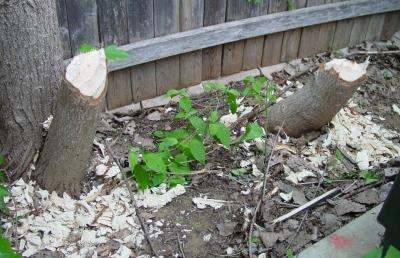 Woodchips all over the place and tree stumps covered in teeth marks!! What we thought had been storm damage was actually the handiwork (mouthiwork?) of a not-so-neighborly beaver. That's right, we now have a beaver living somewhere in the creek behind our house. One of these days I'm going to venture out into that poison-ivy-filled wilderness back there and see exactly where this beaver lives.