The saga is finally over. Kim graduated from Law School Friday, and what a wonderful day it was. It's been three years of blood sweat and tears, but it's finally over! Well, all except for one itty-bitty thing called the bar exam, but we won't let that get in the way of our celebration.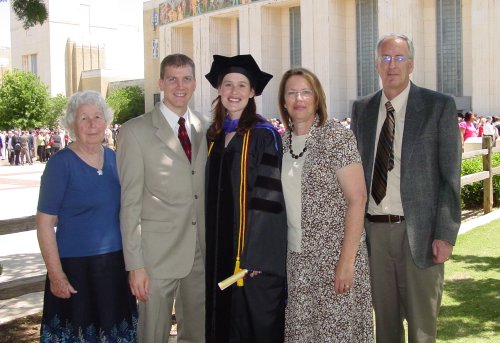 I'm sure you all wish you could have been there for the whole 2 hour ceremony, but lucky for you the most important part has been recorded and is posted right here for your viewing enjoyment.
Congratulations Kim!
If you don't have flash on your browser, you can get the video here.